Our Team
Astrologers

Dinesh Joshi
It gives me great pleasure as well as a sense of satisfaction to see people trusting my knowledge and interpretations. Their belief in my findings is a testimony to the accuracy in the predictions. I have mastered the areas of health issues, finances and match making. If you don't know how to contact me, don't worry, we'll get in touch through an interesting online radio station. Through this online radio station – Astrology.fm, I will guide you through the maze of life.

Gaurang Pandya
I am an MBA from National Institute of Management. While sales and marketing is my profession, astrology is my passion. A strong desire to foresee the future and help others has enabled me to master this subject. Among the various branches of Vedic astrology, remedies for specific problems is the area that has attracted me the most. I consider myself lucky to be a part of the first astrology internet radio. Astrology.fm, an internet radio, gives me a chance to reach a larger audience.

Dharmesh Joshi
With specialisation in Stock Market predictions and remedial measures, I've been in the field of astrology for the past fifteen years. Currently, I am focusing on corporate astrology. I suggest yantra, mantra, stones, rudraksh and zero cost remedies to those seeking guidance. A successful blend of technology and knowledge can make any subject interesting, the internet radio is an ideal example of that. Through this attractive internet radio – Astrology.fm, I'll help you find that solution.

Malav Bhatt
I belong to a Brahmin family. My father, my idol, has taught me the basic fundamentals of life. My mother inspired me to learn Reiki and Vastushastra. In 2003, I became a qualified Reiki Master and a teacher of Reiki. Martial Arts is also something I have been good at. I was the 2nd runner up at National Heavy Weight Taekwondo Championship held at Sonipat-Haryana, 2002. Despite my achievements in other fields, I am glad to be a part of astrology and the internet radio team at Astrology.fm.

Sanjay Jha
Astrology is my field of interest and it is my true love too. I am enjoying every moment of it. I have in depth knowledge of the Vedas also. Through Astrology.fm and my show, I want my listeners to understand the basics and principles of astrology.

Bhavesh N. Pattni
I have been practising astrology since the age of twelve. I have taken my inclination for Reiki some steps further, and have become a Reiki Master Healer. I have rendered my knowledge of astrology to many FM radio stations, and it gives me great pleasure to add one more feather to the cap and work with first ever astrology based free online radio station – Astology.fm. I would love to help as many people as I can through this free online radio station.

Tanmay K. Thakar
Astrology runs in my blood. I met saints living at the foothills of the Girnar mountain in my home town Junagadh, learnt how to develop intuition, and to be blessed by divine power, and gathered knowledge from various old Vedic astrology texts. I left all commercial activities at the age of twentty-six and devoted myself only to astrology. Astrology.fm internet radio is a powerful medium to be connected with, and I am glad that I am a part of this free online internet radio team.
Radio Jockey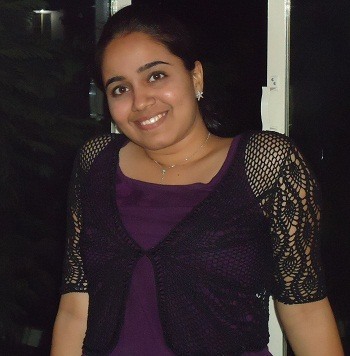 Inameet Kanwal
I always wanted to be a part of radio since i started listening radio, and when i got an opportunity to be a part of an online radio station i.e. Astrology.Fm it was a dream come true. And now when i am already a part of it,i will take care that my voice should make listeners happy and feel proud.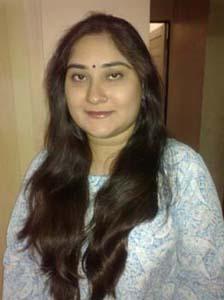 Aanal Dave
I have always loved anchoring, singing, dancing and acting. I have been associated with Radio since long but Radio jockeying in the field of astrology internet radio is new for me. My dream came true when I got the opportunity to be a part of an online radio station i.e. Astrology.Fm. I feel happy when listeners appreciate my voice. Thanks to Astrology.Fm for giving me such a wonderful opportunity.
Aaftab Khan
I have always loved to do different things and it is this love that has made me pursue my interest in anchoring, singing, painting and designing. Radio jockeying is not new to me but radio jockeying in the field of astrology internet radio is definitely new. My fascination for exploring new horizons has made me grab the opportunity of joining Astrology.fm- the online radio station. I want Astrology.fm, an internet radio station to reach the peak of fame.

Happy Bhavsar
As my name suggests, I love to be happy and make others happy. My experience includes acting, anchoring, V.O., and dubbing. Astrology was always my subject of interest, and becoming an RJ on an internet radio was my dream. Astrology.fm, the free online radio station has provided me both the things simultaneously. Very talkative by nature, I also love to put words on paper. My work involves a variety of emotional shayris as well as funny scripts. I strongly believe in "live, love and laugh".
Tech Support

Piyush Parekh
Music is my passion and my first love. I can spend hours with it and still not get tired. This made me take up this field as my career. I am well known in the field for playing tabla and drums. I have worked with many radio stations of Ahmedabad and have been associated with recording studios too. I have successfully recorded and mixed over 1000 songs. Field of astrology is new to me but with my experience in sound editing and production, I am sure to leave an impact here too.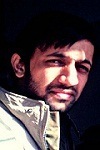 Darshit Nayak
Although I was winning gold medals in academics, I always knew that my career interest was music. I completed my engineering on a high note with a software made for Project Chandrayaan -1 of ISRO. My knowledge of audio softwares/studio work has got me into this exciting internet radio – Astrology.fm, as a Sound Engineer & Assistant Programming Head. My passion for music has resulted into the main jingle and several other promos of this novel internet radio.